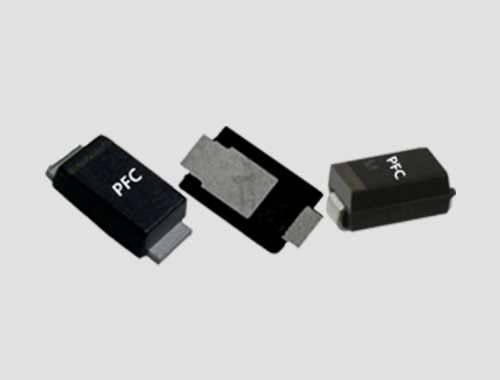 SMAF-A
PFC new development patterns SMAF-A package product for mobile phone charger and power supply applications Network & Communction need to develo...
PFC SR MOSFET mainly focus on synchronous rectifier applications. Using self-owned assembly house to provide customers with the most complete range of services. PFC's goal is to provide a complete solution SMPS power designer.

PFC HV MOSFET for SMPS PWM switching application development industry standard 4A and 10A products with a variety of packages to support customer.

PFC SJ (Super Junction) MOSFET technologyis the ideal choice for the PFC and PWM application. PFC device provides practical advantages of higher pressure-resistance, lower on-resistance to achieve the ideal balance between the switching speed and on-resistance.